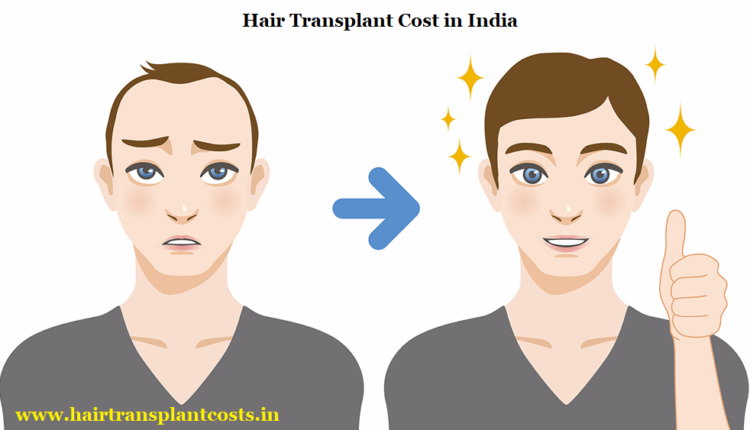 Hair Transplant Cost In India – Technique & Procedure
Hair Transplant Cost In India: Technique & Procedure
About Hair Transplantation
The history of hair transplants can be traced as early as 1822 when Dieffenbach experimented with hair transplants in birds. The field of surgical hair restoration thereafter progressed in two different directions where one group started exploring the role of autografts while other segments of surgeons attempted various flaps and serial excisions, the former technique by far dominated and was adopted globally with time.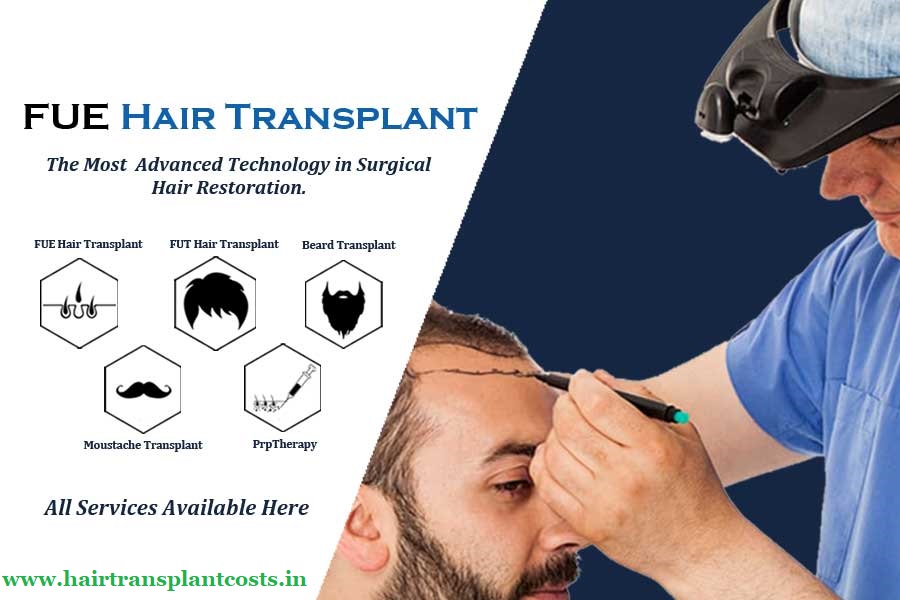 Hair loss is a worldwide problem affecting both sexes, males being more. At present, Hamilton–Norwood classification system for male pattern baldness and the Ludwig system for females are the most commonly used classification systems.
  Norwood classification system for male pattern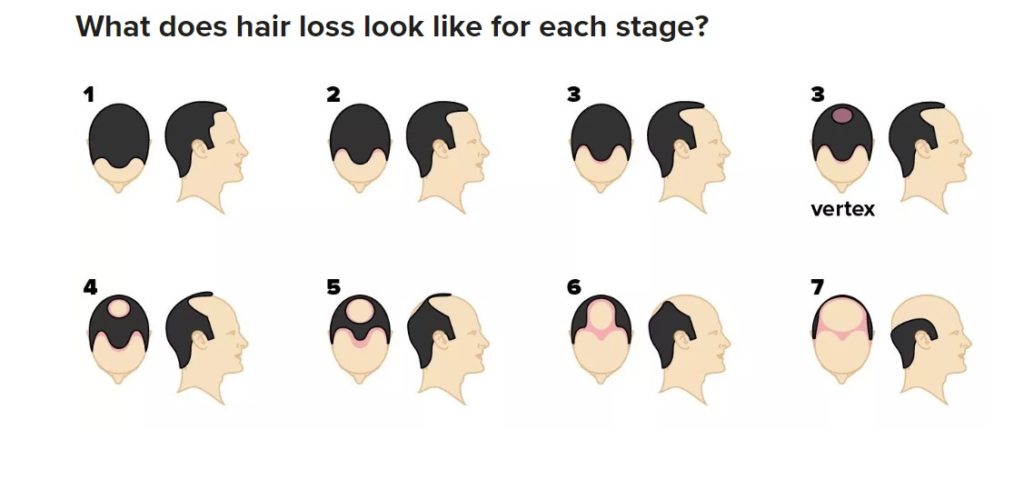 The Ludwig system for females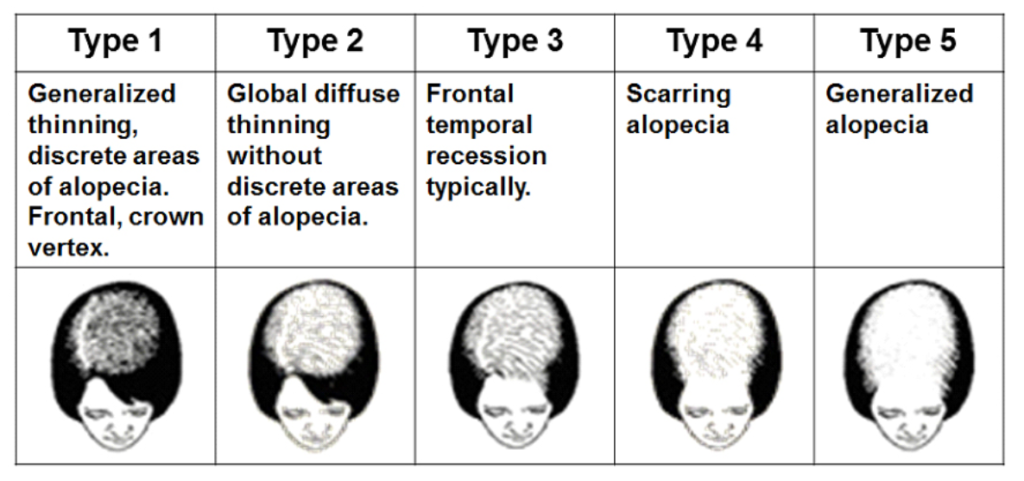 People who want to know the Hair Transplant Cost in India so they should need to have a look at the following table:-
| | |
| --- | --- |
| Grafts | FUE Costs in India |
| 1000 Grafts | Rs. 30000/- |
| 1500 Grafts | Rs. 45000 /- |
| 200 Grafts | Rs. 60000 /- |
| 2500 Grafts | Rs. 75000 /- |
| 3000 Grafts | Rs. 90000 /- |
| 3500 Grafts | Rs. 105000 /- |
| 4000 Grafts | Rs. 120000 /- |
| 4500 Grafts | Rs. 135000 /- |
FUE Hair Transplant – Everything You Need To Know
The aim of this article is to discuss the various aspects of the novel FUE technique in detail, associated risks and complications, authors' experience, graft holding solutions, recent advances, and other key factors.
The procedure is performed under local anesthesia, and sedation/general anesthesia is rarely indicated (usually in apprehensive patients or allergy with local anesthetic solution).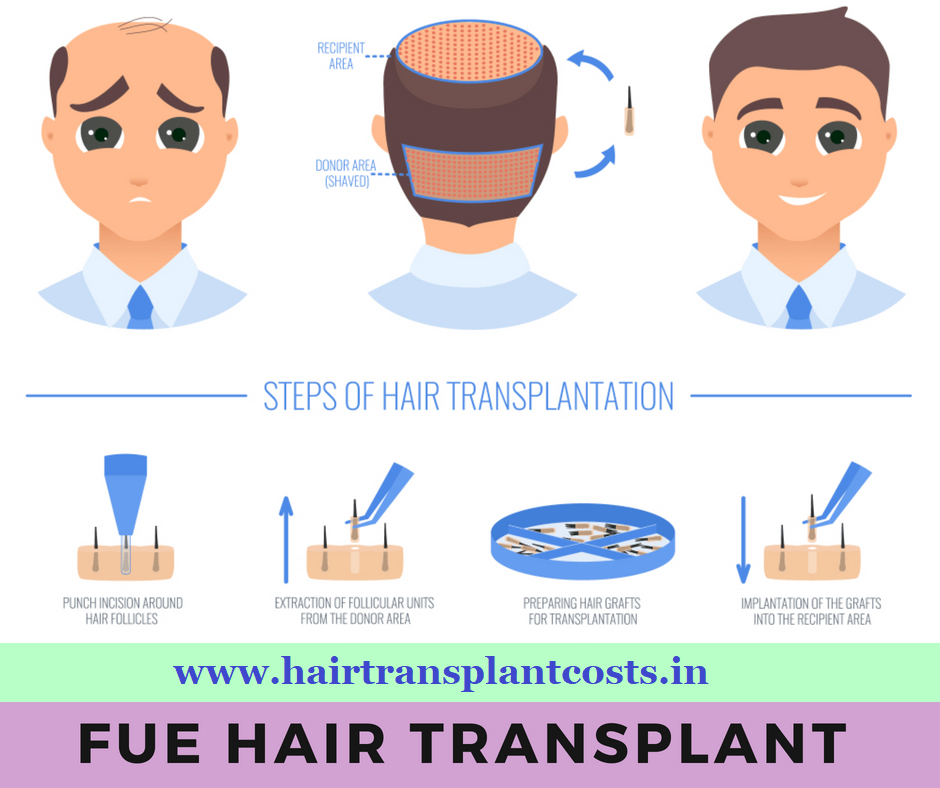 The patient is asked to trim or shave head a day before surgery. (The donor area hair can be left around 1 mm for visualization and orientation.)
Premedication protocol includes antibiotics (cephalosporins, azithromycin, etc.), steroid (methylprednisolone 8 mg) and an antiemetic orally 30 min before surgery.
The recipient area is carefully marked keeping in mind the existing baldness, susceptible areas, and patient expectations. Surface anesthesia with EMLA cream helps in reducing injection pain but needs to be applied 1–2 h before surgery with an occlusive dressing for optimal action.
After surface asepsis with povidone-iodine or chlorhexidine solution, ring block anesthesia of occipital and frontal region (frontal region anesthesia can be given just prior to recipient site preparation or once grafts are harvested) is given followed by tumescent infiltration of donor and recipient area with 30 ml 2% lignocaine mixed with 5 ml 0.5% bupivacaine, 30 ml normal saline, 0.5 ml adrenaline (1:1000) and 1 ml triamcinolone 40 mg/ml in a normal adult patient.
Once desired anesthesia is achieved, the follicular units are harvested using adequate size punch (0.7–1 mm) and forceps.
FUE Hair Transplantation Benefits
What are the Pros and Cons of the FUE technique?
Pros
Less visible scar
Shorter postoperative recovery
Less armamentarium and staff
Minimum graft preparation
Body hair can be used (body hair transplantation)
Can be done in tight scalp cases
Minimal risk of nerve injury or excessive bleeding
The surgeon can selectively pick grafts from the donor area
Cons
Time-consuming
Longer learning curve
Transection rate is higher/fragile grafts with loss of surrounding tissue
Higher chances of buried grafts or folliculitis
The wider donor area is required
Multiple sessions may be needed for extensive cases
Subsequent sessions may become difficult due to widespread tiny scars
Very fine trimming of hair is needed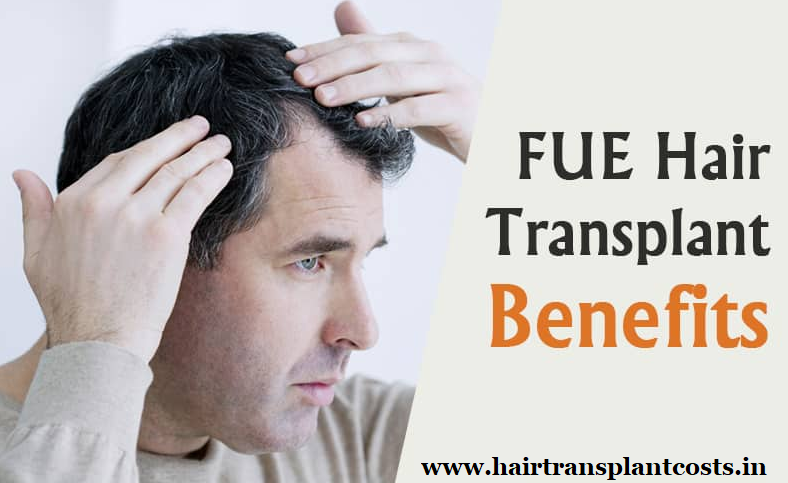 The grafts are preserved in cold 0.9% saline. Once the grafts are harvested, the recipient slits are prepared using appropriate 18–20 gauge needles or blades. Each follicular graft is then carefully transplanted in the prepared slits. Utmost care should be practiced while handling of grafts and the grafts should be kept moist at all times during the procedure. Once the procedure is finished, the surgical area is thoroughly cleaned with saline. An antibiotic dressing is done on the donor area. Routine antibiotics, steroids, opioid analgesics, and multivitamins are prescribed along with postoperative instructions.
The procedure is very well tolerated by most of the patients. Postoperative pain is often less which can be easily controlled by routine oral analgesics.
Periorbital or facial edema occasionally occurs on the third or fourth day after surgery and is aesthetically unpleasant to the patient.
Cold packs, proper sleep posture, intraoperative and postoperative steroids are used to prevent or reduce facial edema.
Scabs should be washed off with mild shampoo with very minimal pressure from the second or third day onward.
The grafts are secured to the recipient site at sixth–ninth postoperative day. Local application of aloe vera preparations has shown to be beneficial in folliculitis and the healing of surgical wounds.
Folliculitis or pustules at the recipient site is another common complaint of patients after a few weeks which mostly subside spontaneously without harming grafts, and oral antibiotics are rarely needed.
The donor site heals, but hypopigmented scars of 1.5–1.6 mm diameter are often visible on the donor area. reported as another rare complication of FUE.
Adverse drug reaction, surgical site hypopigmentation, bleaching of hair due to hydrogen peroxide irrigation, sensory disturbances of the donor site, hiccups, etc., are other rare complications.
Immediately after hair transplant, the grafted and surrounding hair may enter into postoperative effluvium or shock loss where sudden increased hair fall is frequently noticed by the patients.
Time FUE Hair Transplants Takes to Heal
The grafted hair may usually take 6–12 months to grow, but may vary patient to patient. One of the most common complaints and complications of hair transplants is ''unexpected results.'' The term ''unexpected results'' here may encompass visible results of the surgery. Generalized reduction of the density of donor area or ''moth-eaten appearance'' may appear when the harvested grafts are more.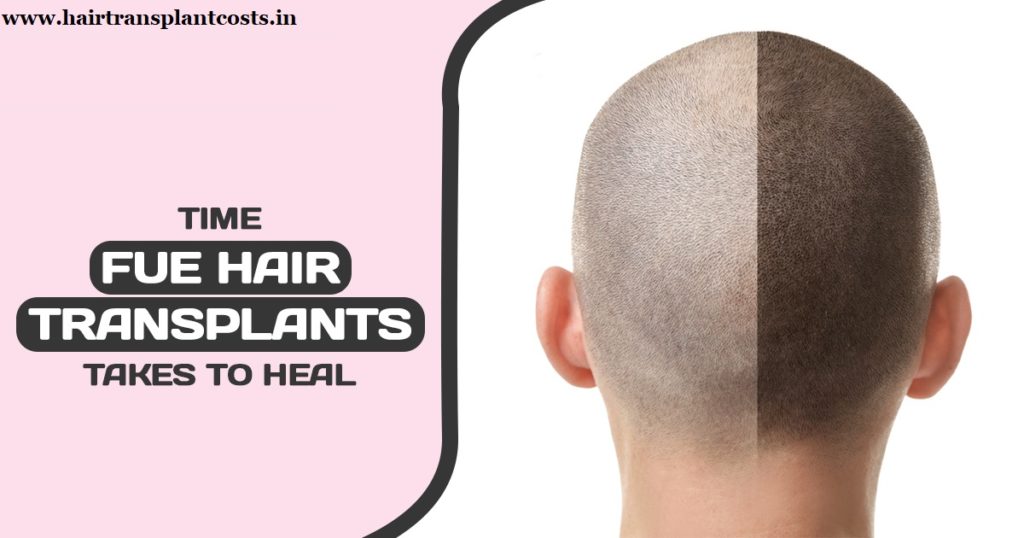 Two-sitting FUE is a preferable option in cases with the large bald areas where the surgeon and patient can both assess the donor area, result, finances and then plan for second surgery of remaining bald area. Unnatural hairline, inadequate graft density, etc., are major concerns of patients which may be due to inexperienced hands or due to over expectations and over-promise. FUE is a tiring and time-consuming technique; hence, one should know his skills and limitations.
FUT Hair Transplantation Technique
FUT and FUE can both be done simultaneously or in separate sittings (FUT should be done first in such circumstances), and better results can be achieved. In cases without complete baldness of crown and vertex, the existing hair should be preserved with techniques like medications, platelet-rich plasma, laser, etc., to prevent further hair loss. Fall of grafted hair mostly occurs due to harvesting of grafts from the hair-loss-prone zone, and hence, identification of safe donor area prior to surgery is crucial.
There are two most important techniques of Hair Transplantations:-
FUE (Follicular Unit Extraction)
FUT (Follicular Unit Transplantation)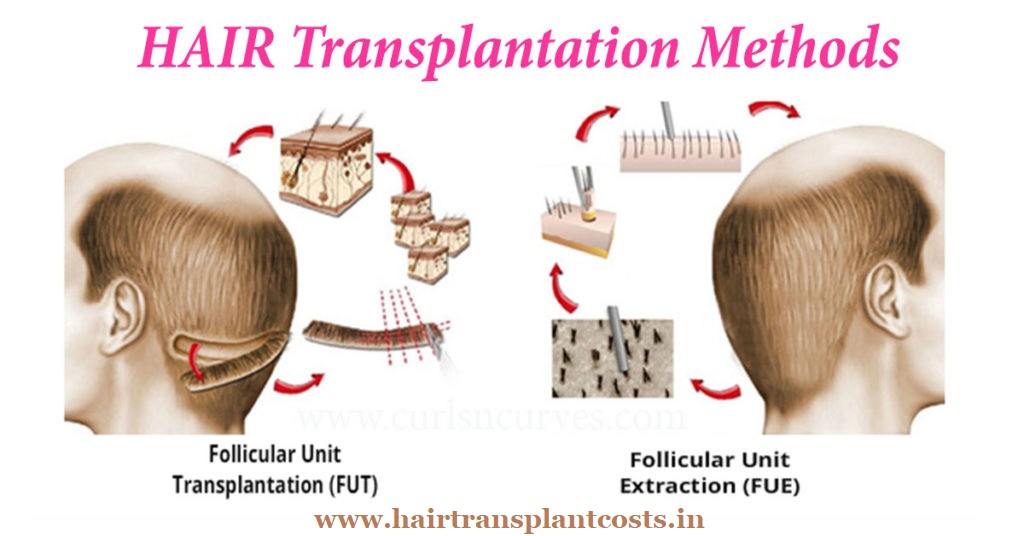 Hair Transplant Treatment In India
People who want to take the treatment from the best Doctors of India so you can contact us through call, email and skype as well. You will get the best Hair Transplant Treatment in India from the best Doctors. You can have a look at the contact details in the following chart:-
| | |
| --- | --- |
| Source | Contact Details |
| Phone | +91 6387 354 199 |
| Email | |
I hope you like our guide on Hair Transplant Cost and we clove your queries. If you stile have any doubts and questions so you can send us at the above-mentioned email address. Have a great life & take care of your health.